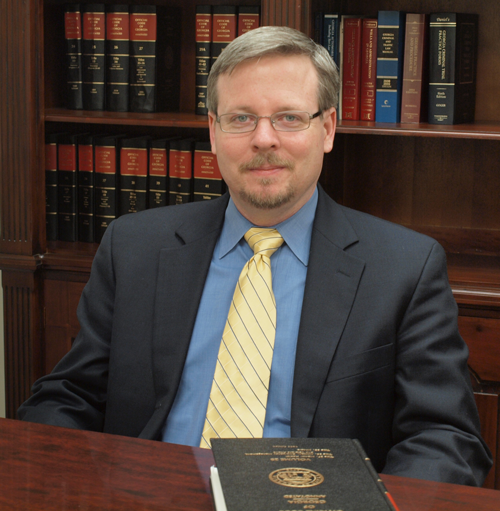 Mr. Nagel graduated from the Georgia Institute of Technology with a Bachelor of Ceramic Engineering in 1995 and a Master of Materials Science and Engineering in 1997. He worked as a Senior Engineer at Intel Corporation for almost 8 years in Arizona before deciding to move back to his home state of Georgia. He attended Mercer University's Walter F. George School of Law where he was a member of the prestigious Mercer Law Review. He was also on the Student Editorial Staff for the Journal of Southern Legal History and was awarded the Gurrery R. Moore Insurance Award for the student with the best performance in insurance law. Mr. Nagel graduated Mercer law school with honors. While in law school, Mr. Nagel worked as a law clerk for a well-known personal injury firm in Macon, where he worked on personal injury and wrong death cases. He also had a practicum at the Macon Judicial Circuit District Attorney's Office, where he prosecuted cases under the third-year practice act.
After graduating, Mr. Nagel worked for a year as a Judicial Law Clerk for the Superior Courts in the Ocmulgee Judicial Court. He then worked for a year and a half as an Assistant Public Defender in the Macon Judicial Circuit. As an Assistant Public Defender, Mr. Nagel represented adults and juveniles accused of various crimes such as murder, armed robberies, aggravated assault, and felony domestic violence, as well as drug offenses, property offenses, such as theft and forgery, and probation violations.
At Pasley & Nuce, Mr. Nagel represents clients in many areas of the law, with an emphasis on social security disability, workers' compensation, personal injury, domestic issues, including juvenile cases, and he still enjoys handling criminal defense cases.  Mr. Nagel has also recently become a Veterans Affairs (VA) accredited attorney for veterans' benefits claims before the VA.
Mr. Nagel is a member of the Georgia Bar Association, NOSSCAR (the National Organization for Social Security Claimant's Representatives), and Thomaston Bar Association, and the Towaliga Circuit Bar Association.
In addition to his practice of law, Mr. Nagel has been on the Board of Directors of the Barnesville Lamar County Chamber of Commerce.