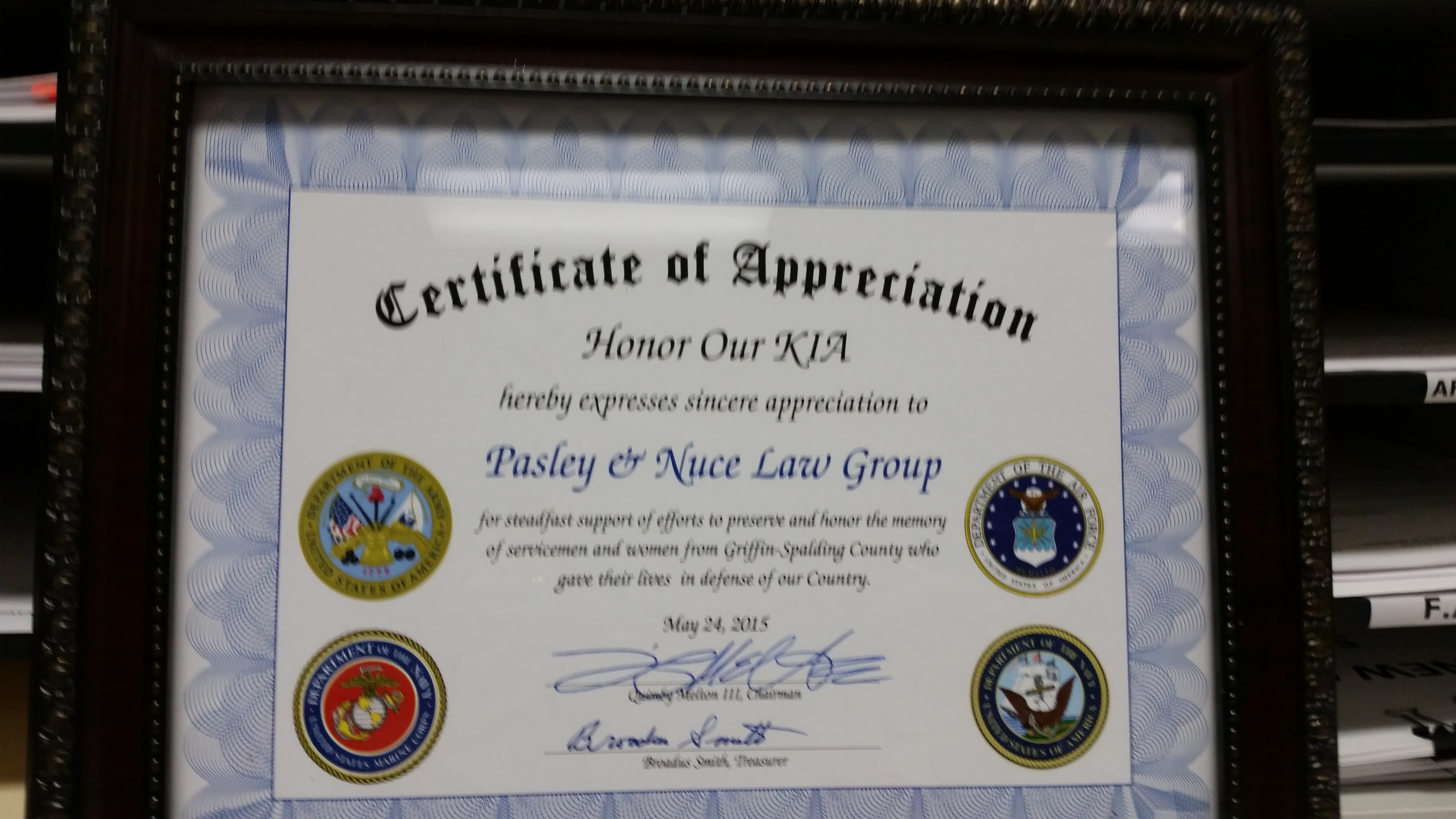 We would like to take a moment to thank our friends with the Honor Our KIA Project in Spalding County.
We were given the opportunity last year to participate in their Bronze Plaque Project initiative in downtown Griffin and we were truly honored to be a part of that initiative to help honored the fallen troops in our community. When you are in downtown Griffin be sure to stop and review the bronze plaques found throughout Solomon Street.
The Bronze Plaque Project is still going strong, as is the Honor Our KIA Project, and you can get more information about everything going on by visiting http://www.honorourkia.org. We look forward to great things in 2016!