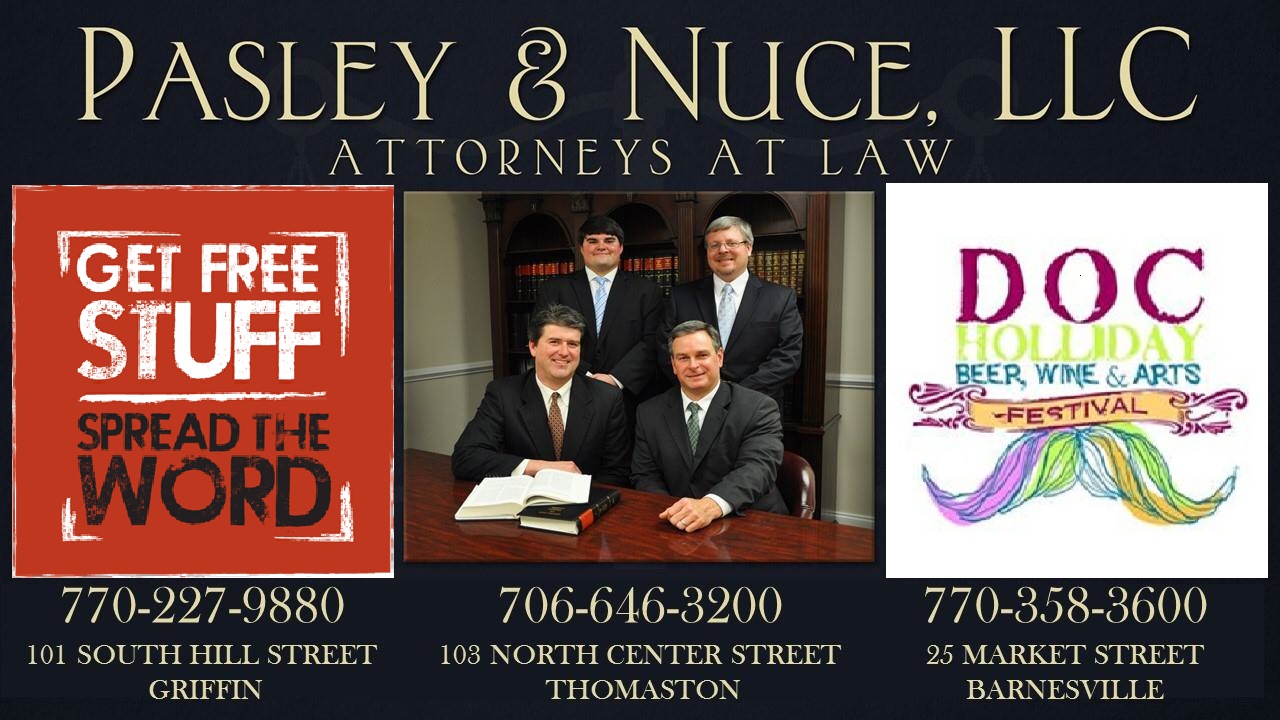 The Doc Holliday Beer, Wine & Arts Festival is returning to Griffin for its seventh (7th) year, and Pasley & Nuce, LLC, is proud to again participate as a sponsor. Event organizer, Kitchen Drawer Illustrated, is donating all ticket proceeds and excess sponsorship fees to Camp Southern Ground to help them create a place for children of all backgrounds and abilities to learn, grow, and be inspired.
The festival will be held on May 21, 2016, at the Park @ 6th in Griffin, Georgia, and this year it will feature more than eighty (80) craft beers, along with select wines and ciders from across the country. The organizers expect a bigger turnout than ever from local vendors and breweries this year, and they will be pouring and peddling side by side.
As part of Pasley & Nuce's sponsorship, we will have a booth set up at the event to conduct all-day FREE giveaways with door prizes for people in attendance at the Doc Holliday Festival.
The local business community has shown an outpouring of support by generously donating prizes for Pasley & Nuce's all-day FREE giveaways, and we wanted to recognize them for their generosity and support of the local community.
If you would like to join Pasley & Nuce's growing list of FREE giveaway partners, contact Jody L. Sellers at 770-227-9880 with Pasley & Nuce, LLC, to get your name out there and support raising awareness for a wonderful organization!
THANK YOU TO ALL OF OUR LOCAL BUSINESSES BELOW FOR THEIR SUPPORT!